Soft power has once again become a favorite news topic during the G-20 Conference and ongoing NATO Summit, and to some the US is actually losing this battle to the Euros, but there is one actor in this world where the word 'soft' are just plain not appropriate, North Korea and its leader Kim Jong-il.  North Korea is set to launch a Taepodong-2 missile, which most experts believe will be a show of their intercontinental missile capabilities and nuclear weapon prowess, this coming Saturday and as of right now it appears the US, Japan, South Korea, China, and the whole international community can and will do nothing.  President Obama and others have called the possible launch a 'provocation' and warned NK of 'stern' action, but these words are unlikely to change Pyongyang's decision.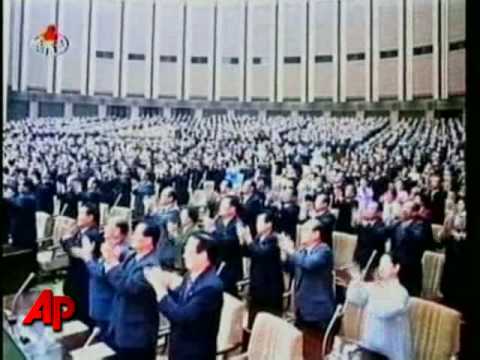 This advertised Taepodong-2 missile launch and its likely occurrence is just another of a long line of aggressive, yet useful tactics by Kim's government.  They do some something dangerously provocative, test a nuclear weapon, kidnap foreign nationals, partake in naval skirmishes, sell nuclear know-how to rouge regimes like Syria, and somehow it only leads to further aid and attention from the international community.  This is obviously a poor precedent to set for other would-be pariah states.  That being said, figuring out a way to handle and react to such a situation as the missile test this weekend is easier said than done.  My GPP colleague, Hubbel Relat, I know believes we should end all forms of appeasement to the Kim regime and play the hardest of ball, but I'm not sure this would A. work and B. Not lead to something worse.  China and South Korea know that if the North had a major governmental or societal collapse they would face a huge humanitarian and strategic challenge that could disrupt their lives for years and they just don't seem willing to put themselves in that position.  The US of course has to work with the South Koreans and Chinese to get anything done in North Korea so it has to take their considerations seriously.  
What makes the situation even worse is the fact that Pyongyang is holding two US journalists hostage and threatening to put them on trial, with a lengthy prison sentence in the horizon.  How is this type of behavior by a modern nation-state aloud today?  Where are the Europeans and others, who cried and cried aloud about Israeli war crimes in Gaza a few months ago, on this issue?  
North Korea's provocative and aggressive actions need to be halted for good as soon as possible.  We need to figure out a way for them to calculate that when they perform these types of actions it will lead to negative consequences, not just negative words, or aid, or greater leverage, etc.